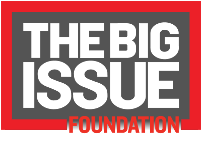 It's Big News!
All
money taken from bookings goes to charity! Rob and Chris are running the London Marathon in 2019 for
The Big Issue Foundation
.
This escape room is an innovative way to raise money without just asking for donations! (although please feel to donate if you want to)
We hope you will enjoy playing the game, and if you do, then please tell everyone you know about it, and give a donate as a further thank you!